20 July 2023
EFTCO ANNOUNCES THE NEW digital EECD 2.0 AS VALID ECD INDUSTRY SOLUTION
In preparation for the implementation of the eECD 2.0 and the possibility of printing the electronic EFTCO cleaning document from the eECD platform on normal paper, EFTCO announced by memorandum the printed eECD 2.0 pdf with unique QR code as a valid EFTCO original cleaning document.
EFTCO sees this process of a printed digital twin as a temporary solution to assist the implementation towards a paperless eECD communication.
19 June 2023
EECD 2.0 INDUSTRY SOLUTION IS PREPARED FOR LAUNCH END JULY 2023
The digital eECD 2.0 solution is being prepared for launch within Chemicals transport. This digital eECD process is not only replacing the paper EFTCO Cleaning Document as hybrid solution, in addition, it allows companies to offer a complete digital service to their customers. To understand the benefits and assess the impact of the eECD 2.0 solution, please download the eECD 2.0 communication flyer.
15 May 2022


ECLIC 5 YEARS: PIONEERING WORK TO DIGITALIZE THE CHEMICAL lOGISTICS CHAIN
As a founding partner essenscia welcomed the ECLIC board and the broader ECLIC community to celebrate ECLIC's fifth anniversary. The European Chemical Logistics Information Council (ECLIC) was founded by essenscia, ECTA and EFTCO to digitalize the paper driven ECD or EFTO Cleaning Document. It is the first, non-profit industry platform that allows large-scale digital collaboration with respect for data security, while creating added value for all stakeholders in the chemical logistics chain. ECLIC has demonstrated that digital solutions are a key enabler to drive sustainability and efficiency in chemical logistics and will launch the new eECD 2.0 solution as an industry standard process across Europe later this year.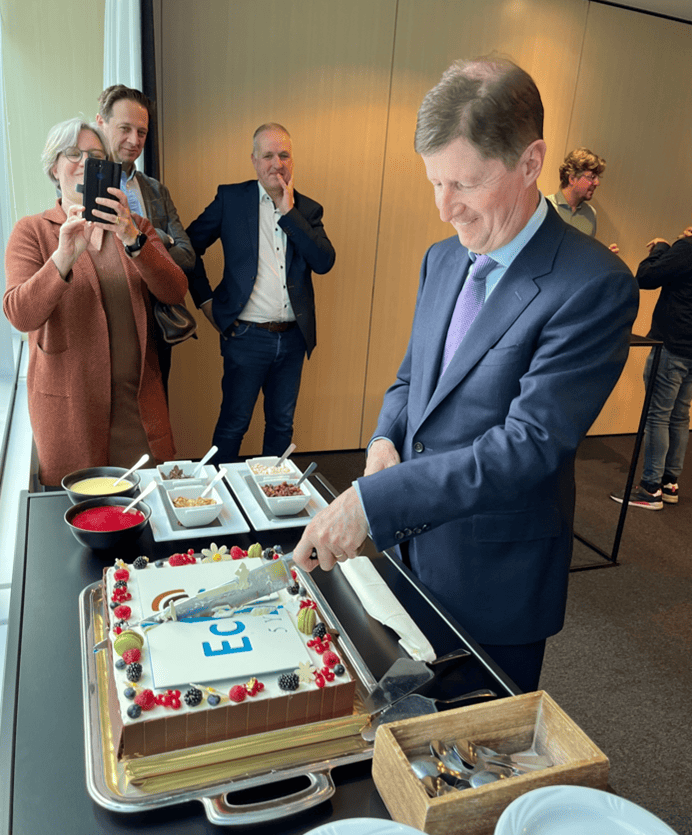 1 May 2023.


ECLIC has updated its 2023 tariff Table
Please check for the latest ECLIC pricing under the "BECOME MEMBER" menu tab
27 March 2023.


ECLIC - The enhanced eECD 2.0 industry solution BEING DEVELOPPED
Open invite to all chemical stakeholders  to start preparing for the Digital eECD 2.0 solution 
BENEFITS
➢ Reduced product cross contaminations through the means of digital transparency.
➢ Reduced equipment rejects at loading sites, automated cleaning pre-checks
➢ Reduced admin costs through digital automation
➢ Increased sustainability by replacing paper ECD's with a digital eECD process
➢ Enhanced Responsible Care thru digital transparency and cleaning data accuracy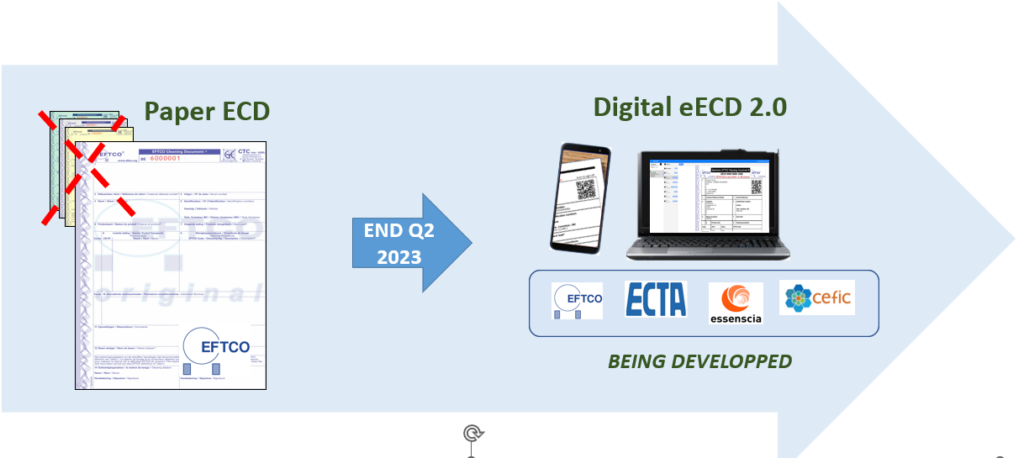 12 December 2022.


How to digitize site logistics processes!
More than thirty logistics and digitalization experts from chemical companies located in Flanders, the Netherlands and North Rhine-Westphalia took part in an interactive workshop on 12 December 2022 in Antwerp organized by the Trilog initiative in cooperation with BASF Antwerp and supported by Cefic.
The BASF Antwerp Team gave an in-depth and very practice-oriented view on how BASF is digitizing and automating its site logistics processes on the Antwerp campus with e.g. recourse to the ECLIC digital collaboration platform. The ECLIC platform helps BASF Antwerp to connect with multiple logistics suppliers at once and allows to integrate external logistics data to take more accurate loading decisions at the yard.